Vision
Alternative medicine is the necessity of the present times, a wealth of information for good health and good living is there inside the archives of alternative medicine. Some of them are ancient and time tested and some are contemporary.
Through this portal `health by alternative therapies' we are reaching out to you, easy ways to understand and marshal these useful and splendid therapies for lasting good health.
The first set of courses, drug-less therapies:
Master diploma course in acupuncture.
Auriculo therapy (ear reflexology) - certificate course.
Sujock therapy - certificate course.
Courses
ATTAMA Training Acadamy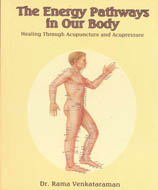 HAT Acadamy (Certificate ciurse)
HAT Acadamy (Certificate course)